Here are a few of the old photos we've found at Brook Hill. There will be more and they will be as much as possible, identified and dated. Come back soon.
1860s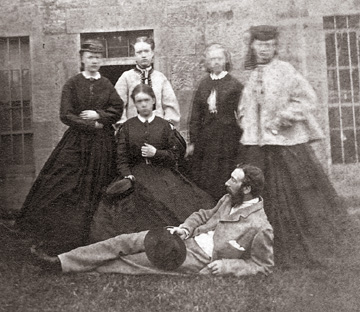 Late 1860s. The Stewart sisters with unknown male friend.
Standing: Mary Amanda, Marion, Lucy, and Belle Stewart. Sitting: Annie Stewart. Supine: ??
1880s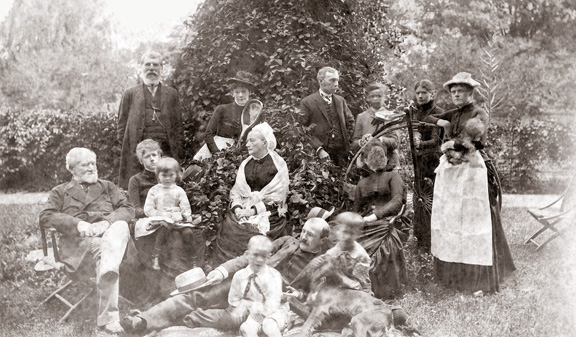 April 5, 1886. Standing, back row: Captain Thomas Pinckney, Norma Stewart, Bryce Stewart?, Robert Coalter Bryan?, Lucy Stewart and Hope Stewart. Sitting: Daniel Kerr Stewart, Annie Stewart, Thomas Pinkcney Bryan (?), Mary Williamson Stewart, Nell Carmichael (?). On ground: Joseph St. George Bryan (?), Rev George Peterkin (?), C C Pinckney (?).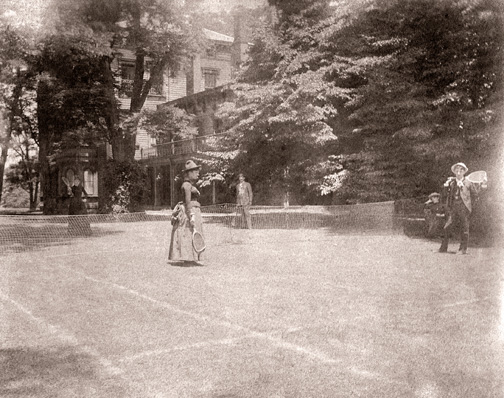 Tennis on the Brook Hill lawn, June 1887. Hope and Norma with a Bryan brother?
1890s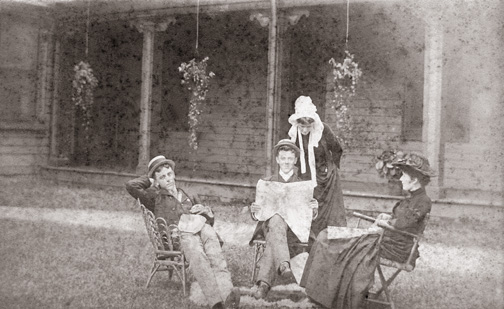 1890. J St George Bryan? Jonathan Bryan? Hope and Norma Stewart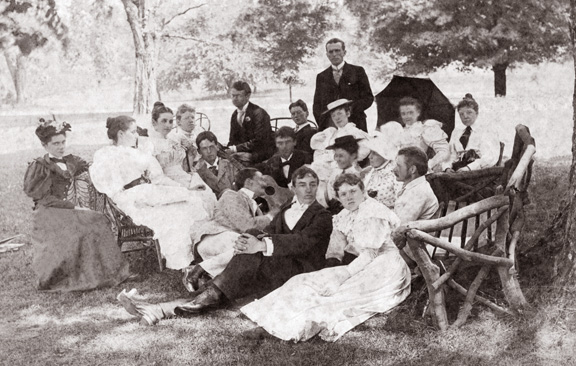 June 4, 1894. Fourth from left, Annie Stewart. Below her, Stewart Bryan. Under standing man in black: Norma Stewart.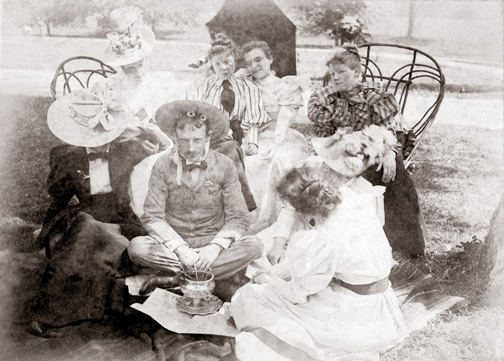 June 8, 1894. Unidentified merrymakers.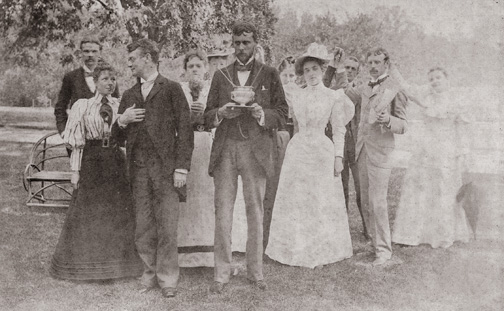 June 8, 1894. More "gay nineties" fun. What was this weekend of fun all about?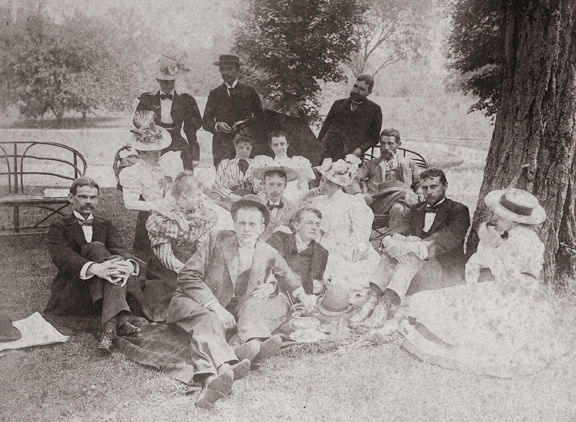 Another of June 8, 1894. JBIII identified the man seated on left as his cousin, the author Thomas Nelson Page.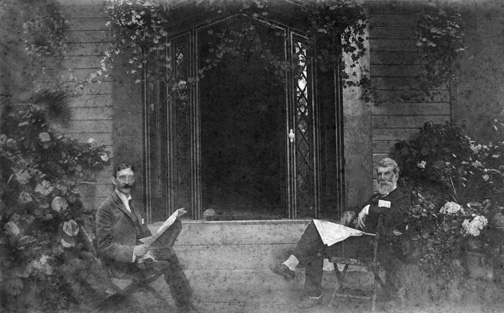 Unknown man with Captain Tom Pinckney at front door.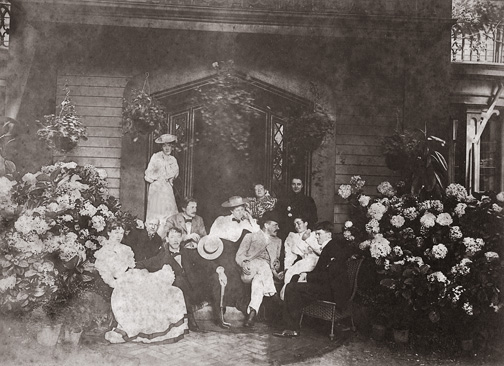 Celebration at Brook Hill. Norma Stewart, standing, rear. Annie Stewart sitting in striped shirt.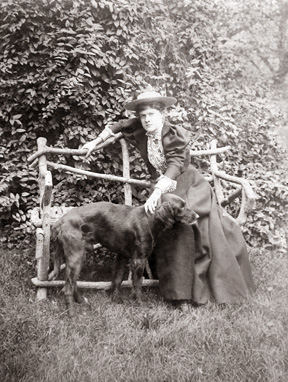 Hope Stewart and Rothesay the dog (?)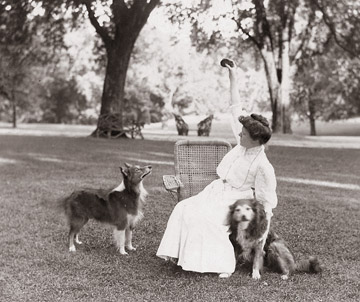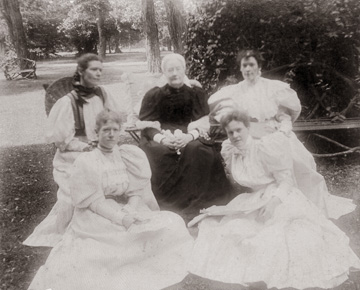 Clockwise from top left: Lucy, Mary Williamson, Norma, Hope and Annie Stewart.
1900s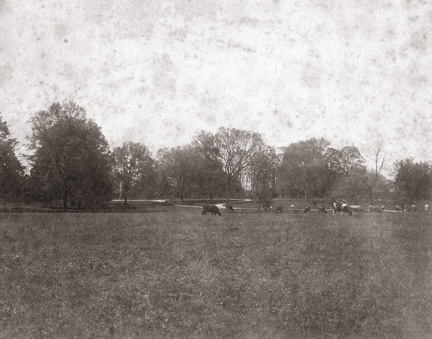 Cows grazing at Brook Hill, 1905.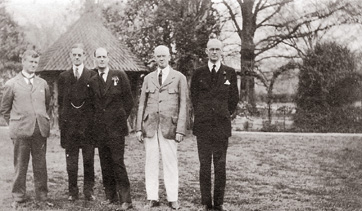 CC Pinckney, Stewart Bryan, J St. George Bryan, Robert Coalter Bryan (?) and Jonathan Bryan (?) at the funeral for T P Bryan, 1920.